About Us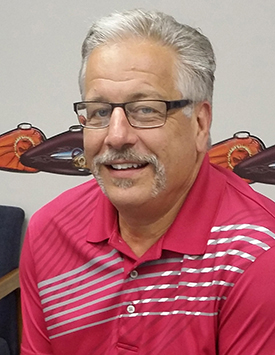 Gregory J. Kuchtjak, D.M.D., P.A.
I have been a parent and pediatric dentist for 27 years, having graduated from Temple University Dental School in 1987 and St. Christophers Hospital for Children with a Pediatric Residency in 1989. I feel it is an honor to be able to provide a dental home for children and be their introduction to dentistry.
Our mission statement is always the same, "To make all kids love going to the dentist." That is our goal. It is a process and can take longer for some children than others. To be honest it is not always possible. In such cases we hope to make dentistry tolerable enough so as adults, patients will seek and not avoid treatment. Good pediatric patients make for good adult patients.
Here are a few important points I would like you to know.
Please Please Please. For your childs sake... Do an honest self appraisal. Ask yourself if you have any fear of dentistry... If you, do that's OK. Have a spouse, significant other or grandparent to accompany your child during the appointment. That can't be stressed enough!!!
Be aware that pediatric dentists are both teeth and fear experts in children. Also be aware that to be called a pediatric dentist one has to have had completed a residency program to be specialized in the dental treatment of children. There are a number of dentists that treat exclusively children who have general dentistry training only. Many folks are unaware of that.
0ur office is not a high volume office by design. We try our best to establish relationship with our patients. Good relationships develop trust... Trust lowers fear. In order to accomplish this we do not double or triple book patients. We reserve time specifically for your child. We ask in return that you do your best to honor that arrangement. Providing us ample notice if you can't make the appointed time.