Welcome!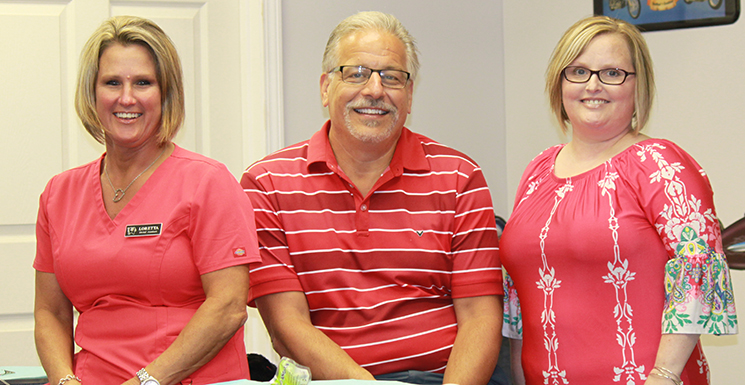 At the office of Gregory J. Kuchtjak, D.M.D. - WE LOVE TO SEE OUR PATIENTS SMILE!!!!
Dr. Greg Kuchtjak, (our patients call him Dr. Greg), specializes in quality pediatric dental care for infants, children and teens as well as special needs patients. Our caring and friendly team has experience in providing optimal dental care for children and their individual needs.
Our staff goes above and beyond to make your visit as fun as possible. We go the extra mile to ensure the comfort of our patients. Our office environment is truly kid friendly. We are committed to treating all our visitors with the care and compassion necessary to thoroughly ease their mind about their dental services. Our staff will provide personalized care for your child to ensure they are getting the exact treatment they need. We even allow parents or guardians in the treatment room to enhance the comfort of your child.
Our office has air hockey, Foosball, Legos, chalk boards and more for your children to play with. We offer prizes to our young patients at every visit.
If you have any questions about our services, don't hesitate to contact us. Our staff is well-trained in the areas of pediatric dentistry and will be more than happy to answer any questions you may have.
To make an appointment for your child's first visit with Dr. Greg, please call (704) 883-8516 today.
We are now accepting most insurance plans & participating with Delta Dental, NC Health Choice and Medicaid.